Students at Ideal have various lodging options including host families, hotels, hostels and apartments (for longer stays).
housing in MEXICAN HOST local FAMILIES
Even with all lodging options available, we strongly recommend that you stay with a host family as an ideal way to enhance your understanding of the Spanish language and culture.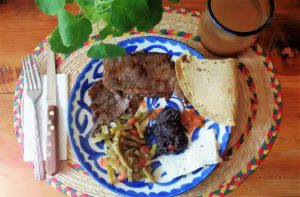 As a guest, you become a member of the family and can participate in the daily activities of traditional Mexican life.
Your host family respects your schedule and preferences at all times. Host families are located within walking distance to the school. The majority have been with us for many years.
Pricing:
P

LAN

ROOMING

MEALS

PRICE

IDEAL

Shared
2 (Half board)
$26 USD

IDEAL

Private
2 (Half board)
$32 USD

BED & Breakfast

Shared
Breakfast only
$24 USD

BED & Breakfast

Private
Breakfast only
$29 USD
* Prices are indicated in American Dollars (USD)
* The shared room is only possible if you are traveling with a roommate at the same time.
* Prices are per night, per person.
* Half board means: breakfast and main meal at the middle of the day.
Hotels
There is a wide variety of hotels in Cuernavaca. Prices vary depending on the season. For more information contact Ideal directly.
Hotels close to Ideal Cuernavaca:
Las Mañanitas
Hotel Posada Tlaltenango
We also recommend:
House & Apartment rentals
Rentals agreements require at least a one-month prior notice, as availability and pricing change frequently. It will be our pleasure to provide information regarding existing options.
A new way to rent by yourself a room, apartment or house is using: Airbnb. Ask us about the localization the place you like to be sure it is in a safe place and no so far from our facilities.